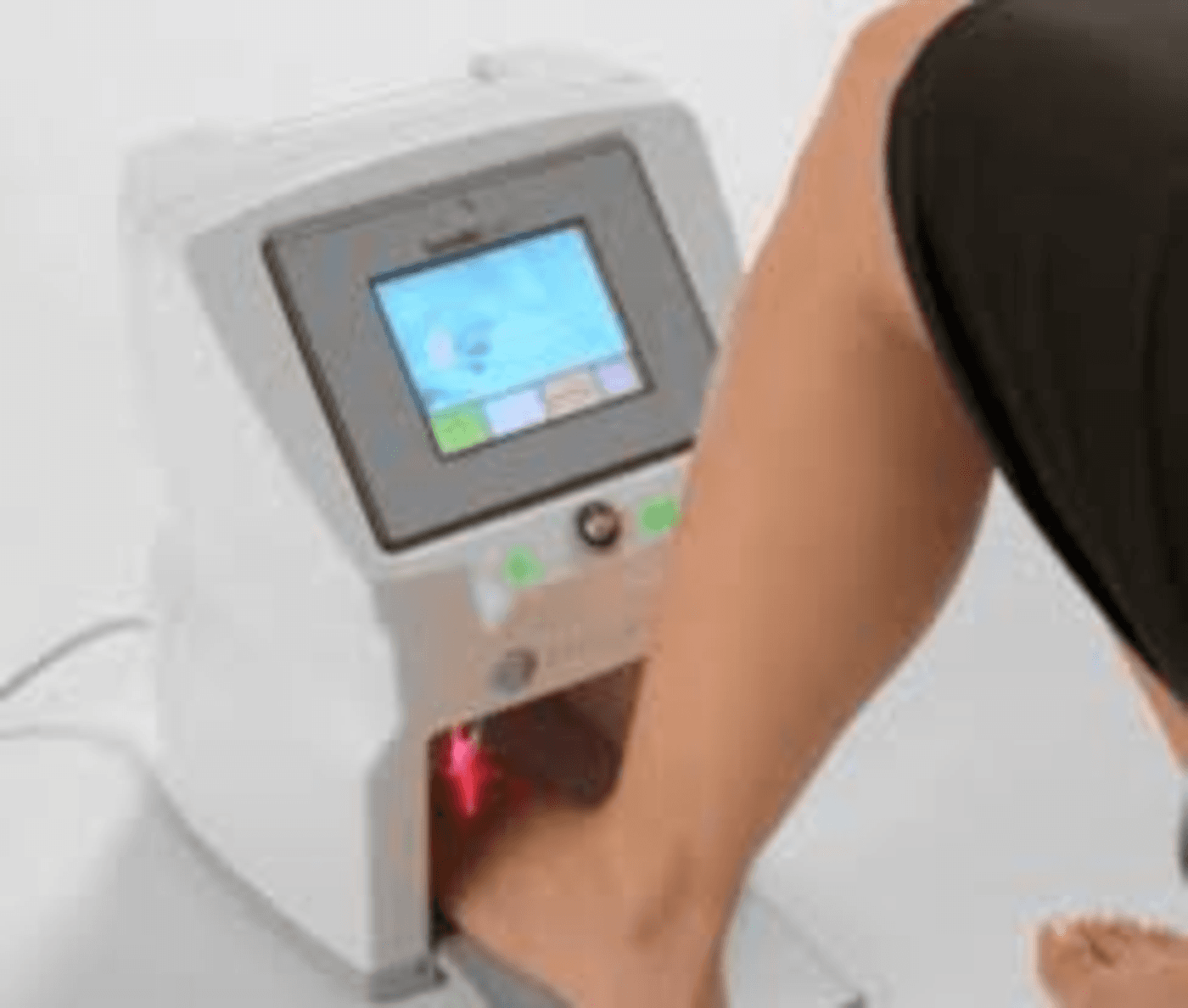 A painless solution to healthy, clear nails again
The Lunula Laser® is the simple, quick and convenient treatment that helps turn your discoloured and disfigured nails into clearer, healthier looking nails.
The treatment is a low-level laser in a box that effectively targets onychomychosis, a fungal infection of the nail. Lunula Laser treatment offers patients:
A non-thermal, touchless and painless solution
A safe, easy and effective treatment specifically designed to target toenail fungus
No downtime and no risk
How does it work?
The Erchonia® Lunula Laser® is a revolutionary low-level laser therapy using cold lasers that pass through the nail without causing damage to it or the surrounding skin, offering a painless solution to people suffering specifically from onychomycosis. It is a safe and effective treatment, and the first and only non-thermal laser to receive FDA 510(k) Market Clearance for new clear nail growth. Lunula Laser removes the risks and harmful side effects of oral anti-fungal medications and is painless, unlike other laser therapies.
The patient can receive the treatment unattended as it requires very little time or set-up for physicians or their staff, and is the only system patients can turn on and walk away as the treatment device already has a pre-set protocol. As little as four 12-minute sessions are needed to treat the affected nail.
Does it hurt?
The Lunula Laser uses extremely low wavelengths and frequencies, so most patients experience no discomfort, burning, searing or pain of any kind during treatment. Each onychomycosis laser treatment is performed while the patient is awake, reducing downtime and allowing them to go about the rest of their day effortlessly as usual.