Pedicures
45 minute session using the very best foot pedicure products available.
The session includes:
Cut and file
Soak in lovely warm foot spa
Cut back of the cuticles
Foot and leg exfoliation/ scrub
Foot and leg massage
ADD polish as extra (we use Dr. Remedy nail varnishes that are a blend of biotin; tea-tree oil; anti- fungal garlic bulb extract; lavender; and antioxidant vitamins, delivering lustrous lasting colour that does not damage the nail)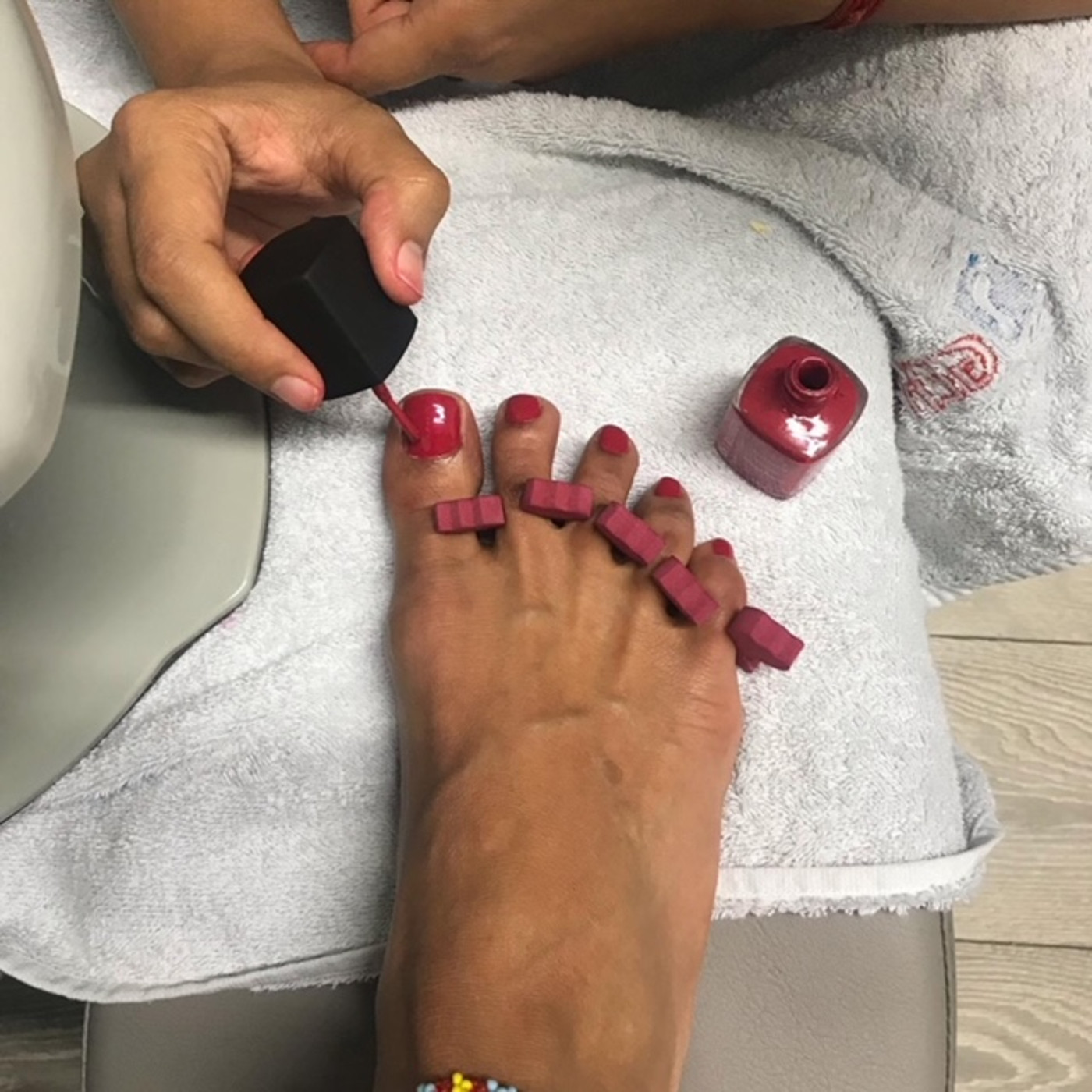 Manicures
Manicures are also a 45 minute session.
The session includes:
Cut and file
Soak of the hands in warm hand soak
Scrub/ exfoliation
Hands and arm massage
ADD polish as extra (we use Dr. Remedy nail varnishes that are a blend of biotin; tea-tree oil; anti- fungal garlic bulb extract; lavender; and antioxidant vitamins, delivering lustrous lasting colour that does not damage the nail)