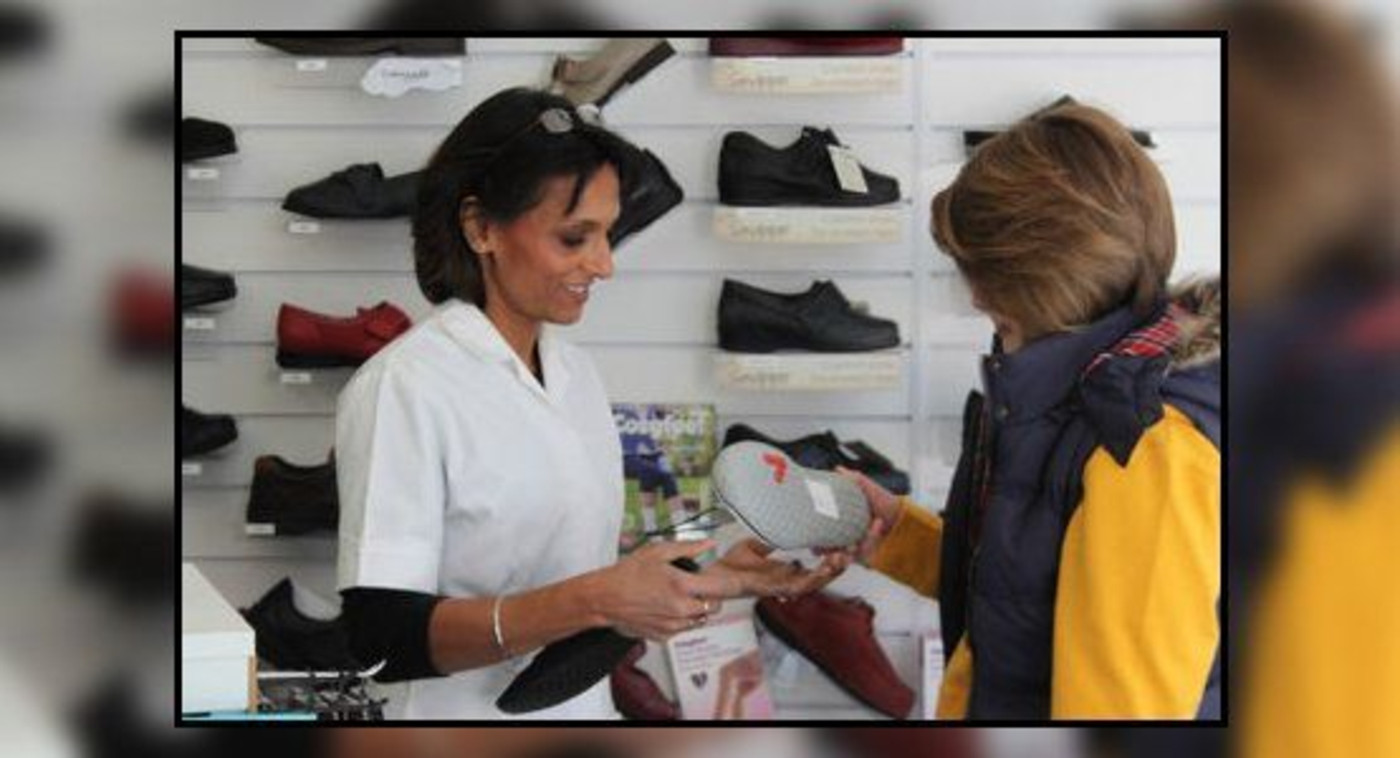 Biomechanics
At Walkwel Clinic, we offer biomechanical assessments for people of all ages. These assessments can help to diagnose problems which can lead to lower back, knee, ankle and hip pain. Biomechanics is the science of movement of a living body, including how muscles, bones, tendons, and ligaments work together to produce movement.
Biomechanics includes not only the structure of bones and muscles and the movement they produce, but also the mechanics of blood circulation and other bodily functions. Biomechanics therefore represents the broad interplay between mechanics and biological systems.
Our bespoke orthotic insoles, made on site following your consultation, offer cushioning to relieve pressure, increase support and provide correction.
Sangeeta Dhall is our trained Musculoskeletal (MSK) Podiatrist who has undertaken further studies in Soma Training in London taught by the world renowned French Osteopath Guy Voyer D.O.
Professional Biomechanical Assessments
When you come to Walkwel Clinic for a Biomechanical Assessment, you will be in the very capable hands of Sangeeta Dhall - the owner and lead podiatrist at the clinic. Sangeeta has nearly 30 years of experience in the foot-care profession, and is dedicated to alleviating any pain that you are suffering from, and helping you walk more comfortably. With two convenient branches in Letchworth and Stevenage, we are Hertfordshire's first choice for biomechanics and orthotics.
During the Biomechanical Assessment we look at the body as a whole from the head to the feet, and take particular note of the segmental movements of the joints and their relationship with the rest of the body; pelvic alignment; the structure of the spine; position of the head; and of course the alignment of the feet.
Individuals are asked to perform certain movements (for example the gravity squat), which can give us a lot of information on the biomechanics of the individual.
Our biomechanics assessments include:
Casted orthotics
Custom-made and bespoke insoles
Sidas orthotics made on-site
Personalised SOMA Training Exercises
Children's assessments
Finding the best solution for you
Our bespoke orthotic insoles, made on site following your consultation, offer cushioning to relieve pressure, increase support and provide correction. We also have a wide variety of off the shelf insoles which can give you an idea of how permanent bespoke orthotics will feel and provide you with short-term relief. However, not all patients will require orthotics and may benefit from SOMA Therapy; Foot Mobilisation Therapy (FMT); or Shockwave. In some instances patients may need referral to an Osteopath, Chiropractor, Physiotherapist or another healthcare professional.
The Science of Soma
Our treatment plans and exercise programmes are based on the principles of Tensegrity Biomechanics; Osteopathy; and Sports Science. The body is not just a series of muscles, bones, and joints but, organs with glands blood vessels and nerves around them, all linked together to form a global functional unit. This link is the connective tissue or FASCIA. It is important to free the fascia so that it can move freely - releasing the tensions that can be caused within the structures.
Soma Training and the Eldoa method provide a precise and detailed Exercise Programme which can provide exceptional and long lasting results. We believe that changes start with understanding; therefore we put a lot of emphasis on client education. It requires dedication and commitment for us to be able to work with you; your mind; and your body.
Which conditions or problems can we help with?
With the aid of the Biomechanical Assessment we are able to detect and treat a wide range of issues. One of the most common problems is 'Foot Pain', whether that be in the form of Plantar Fasciitis: Heel Pain; Bunions; Achilles Tendonitis; etc the source of all these problems may be elsewhere.
A comprehensive medical history is taken, including information regarding all injuries past and present; accidents; operations; etc so that we are able to make a valid and informed assessment regarding the possible causes of the problem. We then undertake a series of movements to establish any restrictions within the body structure, followed by a Palpation technique to establish whether there any restrictions within the fascial structures that may be causing joint restrictions and pain.
The treatments that can follow on from the assessments
Fascia Manipulation using the Stecco method.
Sangeeta Dhall is trained at Level 1 and is able to utilise this treatment method to relieve pain and discomfort.
Foot Mobilisation and Joint Pumping using Osteopathic principles.
Sports and Exercise Therapy using myofascial stretches; segmental strengthening; and the Eldoa method.
Custom made insoles. Walkwel use the in-house Sidas system to manufacture the orthotics that are made while you wait thus reducing lab costs and time.
Shockwave Therapy using the BTL specialist equipment.